Full Stack Engineer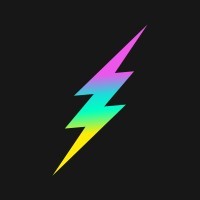 Fleek
Software Engineering
Remote · Europe · New York, NY, USA
Posted on Friday, March 10, 2023
Overview
We're a series A web3 infrastructure company with a remote team
5+ years of professional experience is the ideal fit for this role
You'll be joining a small but experienced engineering team with a high-quality codebase
Our codebase is TypeScript on both frontend and backend
This is a full-time role
About the role
Fleek Platform is looking for a senior full-stack engineer experienced with TypeScript, NextJS, GraphQL, and Node.js to join us.
Our product is a web3 infrastructure platform used by developers in and outside the web3 space!
This role is a great fit for well-rounded software engineers, who enjoy working in the frontend and backend and aren't afraid of digging into infrastructure.
Our tech stack
Our codebase lives in a monorepo and our infrastructure is on different providers:
General: Typescript
Frontend: React, Next JS, Tailwind
Backend: Node JS, Graph
Testing: Vitest
Infrastructure: Digital Ocean, AWS and others
Database: Postgres, Prisma
In general, our codebase is pretty modern and in great shape.
What we're looking for
Our ideal candidate fits the following profile:
5+ years prior professional experience. You should have strong technical experience, ideally working in a startup.
Very strong understanding of data structures. A huge part of the job is data aggregation and transformation, so you can store/retrieve/display data in different ways.
Strong TypeScript skills. You need to be comfortable working in a TypeScript codebase, and fundamentals like using generics, union types, etc.
Experience with GraphQL. A big part of the job is building and improving our API.
Command line fundamentals. You should be comfortable working on the command line as needed. Comfort with git is also a must.
Mindful of security and performance. Performance matters at our current and future scale, and nothing is more important than the security of our customer data.
Strong English communication. You should be able to clearly discuss technical topics in English.
Experience in testing. You should be able to test thoroughly all your code, always.
Bonus points
You'll be at a strong advantage for this role if you have:
Experience on AWS, Digital Ocean
Experience with Rust
Expectations
You can work independently while still asking questions when something isn't clear.
After 2-3 weeks, you'll able to independently handle small features, add functionality to existing features, and fix simple bugs.
After 1-2 months, you'll be able to implement small to medium-sized, standalone features, build new features, and fix more complex bugs.
After 3-5 months, you'll be able to contribute to system refactors and more architectural-level changes.
Application process
Apply to this job posting and please fill out this form
We will get in touch to explain how the process will continue
The process includes one get-to-known interview and one technical evaluation